The Courthouse Choir meets on Tuesdays in term time at the Otley Courthouse, 1.30 - 3.30pm.
Choir dates in black:
2023
:

SUMMER BREAK
29 September - 2 October, Residential Singing Holiday, Glenthorne

3 October
First Autumn Choir session

10 October
17 October
24 October
31 October

AUTUMN BREAK

21 November
28 November
5 December
in Otley Parish Church

9 December Otley Christmas Tree Festival

12 December
19 December

CHRISTMAS BREAK
Subscriptions
:


Standing Order,
our preferred way
,
is the most convenient way to pay, and is the cheapest for regular choir members. There are 33 weeks in 2023, that's just over £7 per session. Standing orders for 2023 are £20 per month.

Otherwise, you will need to buy a number of sessions in advance, to be used when you come. 10 sessions for £100, or 5 for £55. Cash, cheque or bank transfer accepted.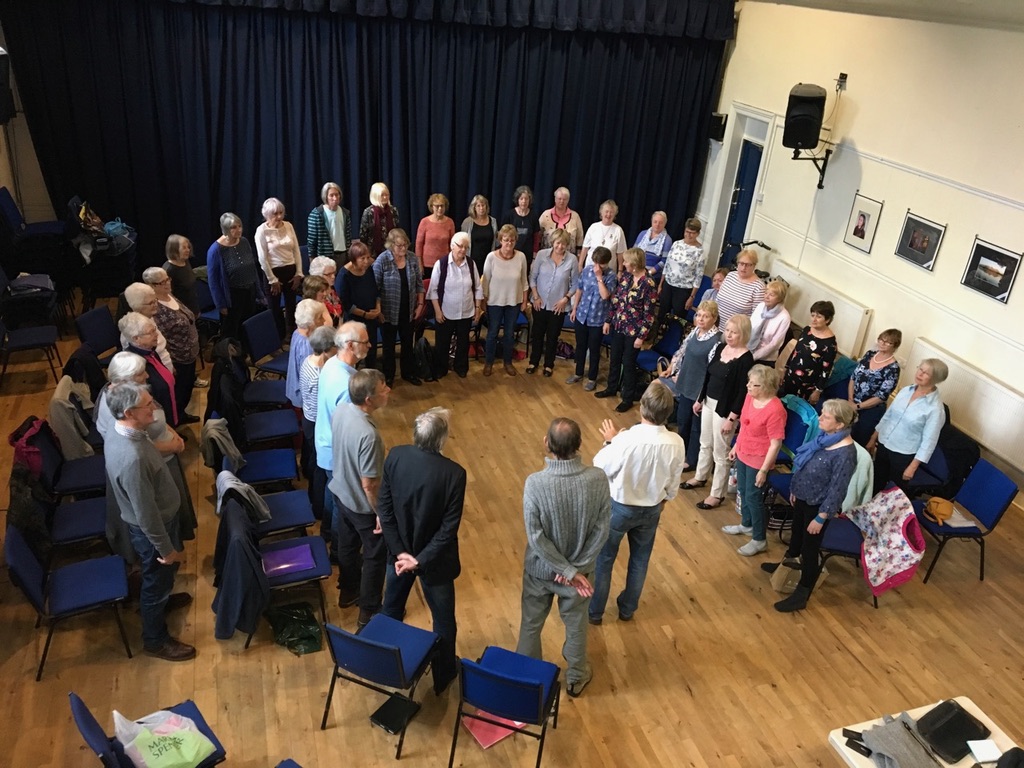 The Courthouse Choir - 10 years old